So once again I was in Barcelona. This time I decided to try one of the originator of Ramen boom in Barcelona.
I wanted to visit Ramen Hiro around 7PM but they were closed till 2030, in Spanish late dinner style.
So I killed some time at a cafe then I arrived there on the dot at 2030.
As soon as I arrived I was shocked by this huge queue… I waited for few minutes and the venue opened just after 2030.
Half of the queue managed to get seats but I was left standing there waiting for around 50 minutes. I wouldn't usually queue this long but I was in a foreign town, and it was my only chance to try so, I waited..
I sat down finally and I just went for the Shoyu (Soy) Ramen, which was first thing on the menu. I always order most simplest for the review. Gyoza looked very good but I refrained from ordering.. I am eating way too much Ramen these days and my stomach is showing it.. (I am becoming skinny-fat.. which is pretty embarrassing in summer)
Ramen came within 10 minutes, which was good considering it was a full house.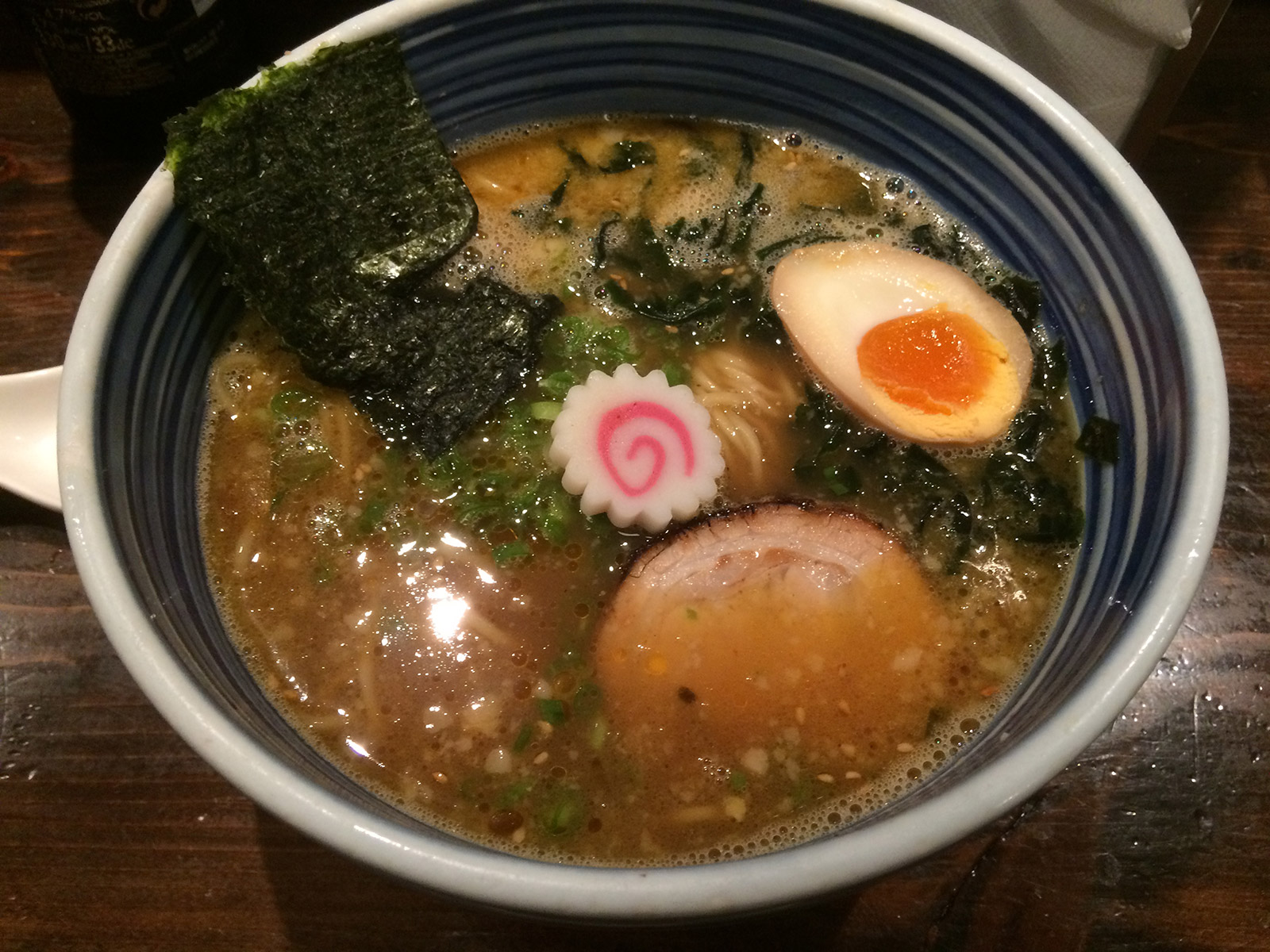 Soup 3.8/5
It has chicken/pork based with some fish stock I think.. First sip was pretty good.. but as I ate more it became apparent it lacked personality. It just lacked X factor.
But it arrived hot which was a relief. Soup is the best thing with this Ramen.
Noodle 2/5
It was a bit too soft. It was made locally I presume, but it could have had more Koshi (springy-ness).
Topping 3/5
Chasyu was excellent, and egg (which was extra cost) was good. but Naruto was shitty and Wakame (sea weed) was just a bit boring. They could have just gone minimal just with Chyashyu, egg and spring onion.
Atmosphere/Service. 4/5
Chefs were cooking  just in front of me behind the counter, and they were very rhythmical and swift in handling all the orders. They looked pretty professional. And waiters also managed the outside queue with some politeness. I ate within 10 minutes and I asked for cheque. Staff quickly came with the bill on a nice Kurume Rantai lacquerware bamboo tray.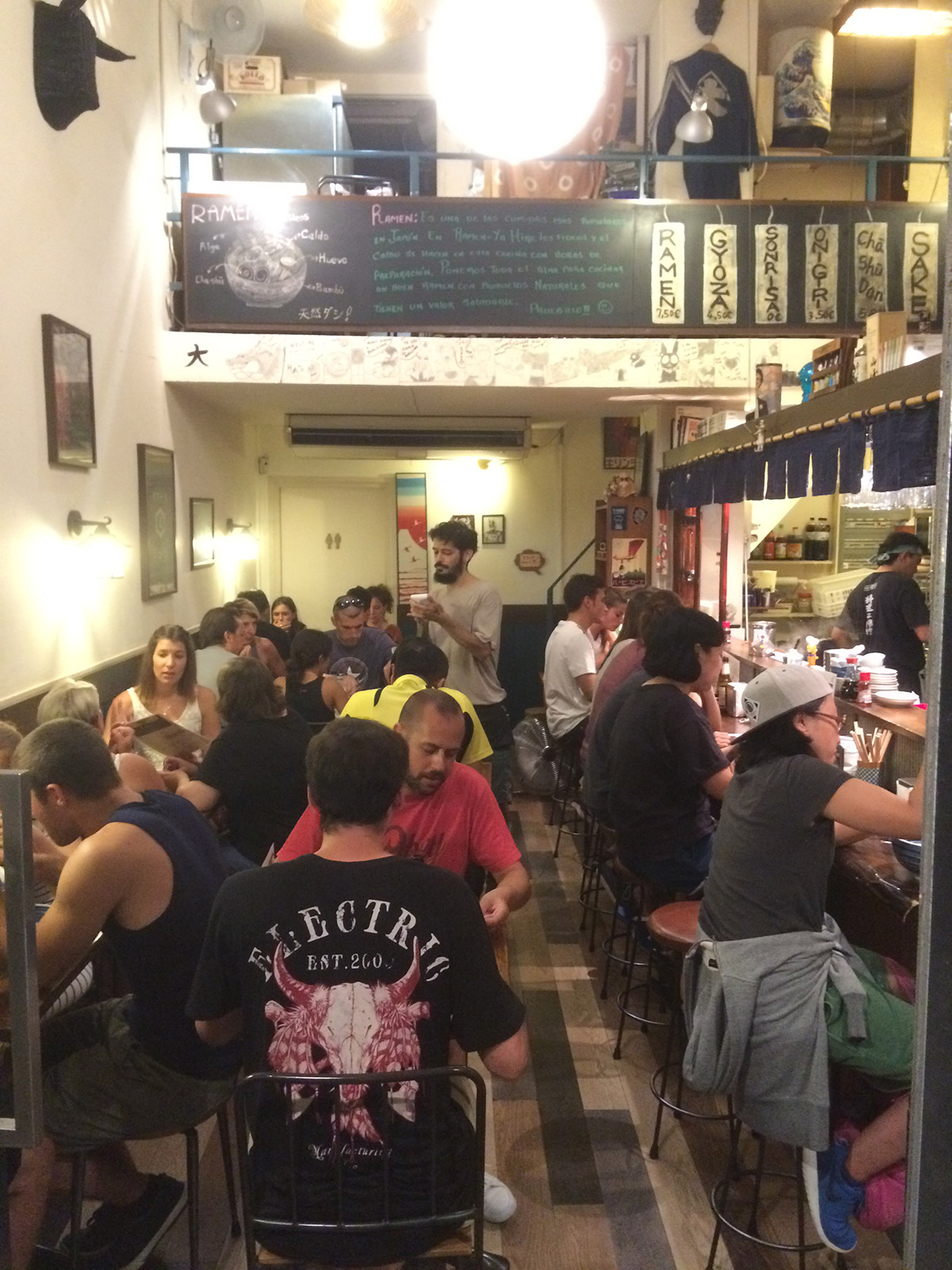 Price €7.50 + 0.50(half egg) 4/5
I guess it is pretty standard in continental Europe. But I think Naritake in Paris was better value for money overall.
Overall 3/5
It's not worth the hype and wait..
Taste wise, this place may
 go bankrupt in Fukuoka
for sure. It may just survive as a Ramen joint at the service station on a motorway in Japan..
But atmosphere is very nice and it could even be a place where you can go on a date.